It never ceases to amaze me how profoundly horrible people can be. My list just go one person longer with the addition of Jordin Willams who "wrote" Amazingly Broken. The word wrote is in quotations because the book is plagiarized from Tammara Webber's EASY and Jamie McGuire's BEAUTIFUL DISASTER.
Dear Author did an amazing job gathering all the info and proof on this. Rallied the bloggers and readers and set them loose on Jordin, knocking the author from the #58 spot on the Kindle store best selling list as Amazon removed it all together (as of this post being written), and forcing her to close her twitter account more than likely due to all the hate tweets that were no doubt coming through.
If not for Dear Author and the help of The Book Vixen who shared that link with me I would be in the dark yet. Thank you both!
The Goodreads page for Amazingly Broken is littered with warnings to possible readers about the plagiarism,and for once I see the comments section of the working well – instead of to attack one another for the opinion they have on a book or author.
Since Dear Author did all the amazing work (see it on the blog post HERE) I'm not going to repeat it, but instead issue a warning to any writer out there sitting in front of their computer right now contemplating copying that one line from an open book next to them. Maybe they are just thinking about using part of a line, word for word….don't do it.
Seriously, don't. We will find out, and we will contact the authors, the places you sell your books, you will be stopped. There are far more bloggers and readers out there then you might think and with how seriously we take our books, you are really messing with the wrong group…we will make sure you are though of as the lowest scum on the earth – if you can't conjure up clever lines of banter and hot make-out scenes on your own, don't write.
And yes, I just saw on twitter that Jordin is claiming a ghost-writer wrote the book. According to her bio – she herself is a ghost writer turned author: (This was found on Fandom Fanatic)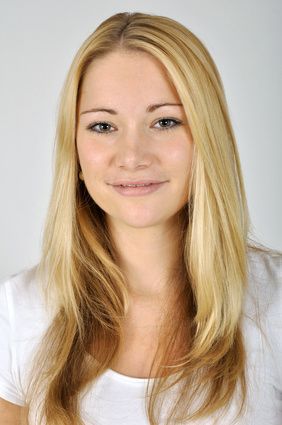 Jordin Williams is a 26 year old ghostwriter turned author. She lives in Iowa and has always loved to sit down and read a good book. When she started ghostwriting books they would become popular even though she was never given any credit so she decided to write her own book, Amazingly Broken.
*JUST ADDED 6/26* – one of the aforementioned authors has confirmed with me that Jordin Williams is in fact, a GUY! As best as we can tell, this image is a stock photo. The author isn't being listed as the tweet was removed, more than likely to comply with her legal team and not talk about the situation publically.
What worries me is if she really was a ghost writer, how many other books out there are filled with plagiarized work that she's "written". How many authors is she putting in danger of lawsuits and black listing because she can't writer her own story?
And pardon me if I laughed out loud at her bio. I mean, really. She didn't get any credit so she wrote her own book? Maybe she should have credited the people she plagiarized..Either way – let this all be a lesson to you – don't plagiarize. There's no excuse for it.
To Dear Author – thank you for the amazing post and all your hard work! You are truly a fantastic, and sincere blogger!